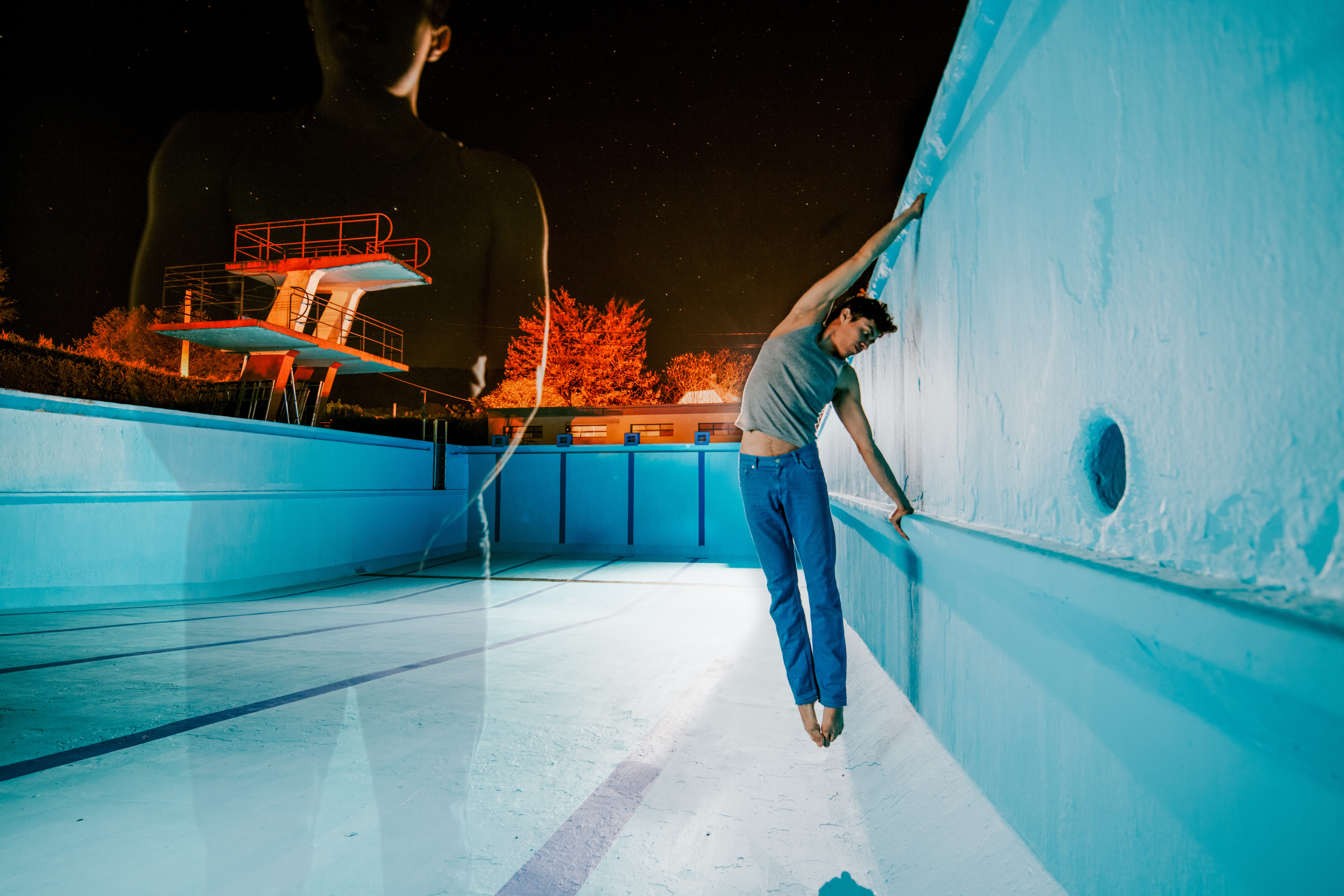 About Yaher
Ivan YaHer is a Professional Contemporary Dancer dedicated to exploring and experiencing various styles such as Ballet, Contemporary, Acrobatics and Traditional Chinese Dance as well as different stage disciplines including Physical Theatre and Circus, thus working on new ways of expressing himself as a performer as well as improving his learning and teaching skills further.
Bio
Discovering Ballet and Contemporary Dance
Walking down the streets of Mexico, a teenaged Ivan YaHer stopped in his tracks, mesmerized by the live balletic movements taking place behind the windows of a coy dance studio. Try as he might, he could not pull himself away and although he didn't know it, he was changed by this simple experience: Dance, had entered his life.
Enrolling three days later, his training at The Academia de Ballet Victoria began. To obtain the basics, he trained in a class of 6-9 year old girls. When he had developed a solid base in Ballet, he turned his attention to Contemporary Dance, enrolling in an intensive course on Release and Improvisation techniques. He further built on this by attending drop-in classes at C.C. Los Talleres de Coyoacán, which is also where he met his mentor-to-be: Javier Romero. It was at this point that Ivan's talent became evident and he was encouraged by his mentor to consider making it his professional vocation.
Going Professional in Mexico
At 18 years old, Ivan YaHer started his Professional Degree in Dance at C.C. Los Talleres de Coyoacán. Although, his first love has always been Ballet, he was seduced by the freedom and frisk of the Contemporary genre, especially when he realized just how dependent Contemporary styles were on the ballet base
During his time with Vinculacion, Ivan took part in many performances, such as: Sombras Errantes, Mensaje enviado, Pausa Emociones Reprimidas, Pulsar, Preambulo, Conexiones and Vinculos.
Upon graduating, three years later, Ivan got into Ultimo Tren Danza Escena with whom he performed in Mexico City. He also gave back to his community by teaching Ballet in a variety of venues.
Banding together with his professional dancer peers, he also created the Colectivo Incurique Company. Taking the lead with the choreography, he put together two shows: 3 O and Ninis. He also got involved with national dance project which took place in San Luis Potosi: Creadores Escenicos de Ibera-America, performing a contemporary dance piece with circus elements.
Back in his home town, Mexico City, he designed his third piece with Colectivo Incurique, called Cunas de Evasion, which featured even more acrobatic movements and Physical Theatre.
Being subconsciously led towards all things Acrobatic, Ivan desired to develop his skills extensively in this area so that his performances would be even more dynamic and impactful. He decided to enroll into one of the best Acrobatics School in the world: The Beijing International Arts School.
Studying Acrobatics in China
Training intensively in tumbling, handstands and general acrobatic skills, Ivan spent a year and a half in Beijing absorbing everything his teachers taught him. He also enhanced his communication skills, dealing with Chinese-speaking teachers and training with other international students. In addition to his mother tongue, Spanish, Ivan is now fluent in English and able to function in a class taught in Mandarin Chinese.
As a direct result of these foreign experiences, Ivan chose to broaden his horizons even further by approaching European dance companies that he has dreamed about since his passion was first stoked.
Pursuing his career in Europe
Since my arrival in Europe, I have danced and choreographed contemporary dance and circus performances in the Three Border Region - France - Switzerland - Germany, and last years as profetional dancer with Theater Basel.




Currently im performing with the Circus Dance Compay Black Stroller winner of production support in 2019 TazFest and Roxy Theater 2023.


Winning the price Atelier Mondial 2022 this year 2022 I'm leading the project Expanding Cambodian circus.